Bonsai Cells
And other design experiments
A range of investigative research, taking in life enchantment, the effects of calorie intake on ageing, and stem cell therapies for regenerative medicine.
A collaboration with Institute of Opthamology leads to some detailed exploration of the aesthetics of cells. Too what extent is it possible to control the pattern and shape of the cell colonies used in regenerative medicine?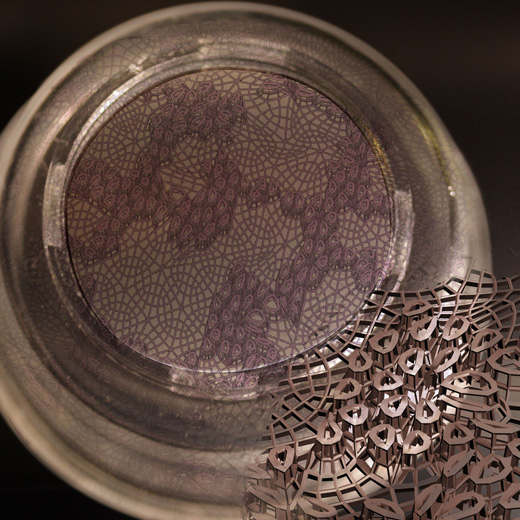 above: Study for stem skin cells structure
Bonsai Cells
Cells for sight research is aiming to understand the biology and therapeutic potential of adult stem cells in order to develop and deliver new therapies to patients suffering from blinding ocular surface disorders.
Limbal epithelial cells are harvested through a biopsy of the patient's healthy eye cells. The tissue biopsy is then cultured on amniotic membrane and transplanted onto the patient cornea, a similar technique to the one used to grow skin.
Up to now patients at Moorfields Eye Hospital have experienced an improvement in their clinical condition following cultured limbal epithelial stem cell transplantation.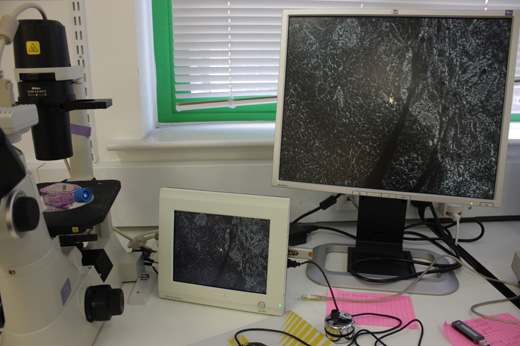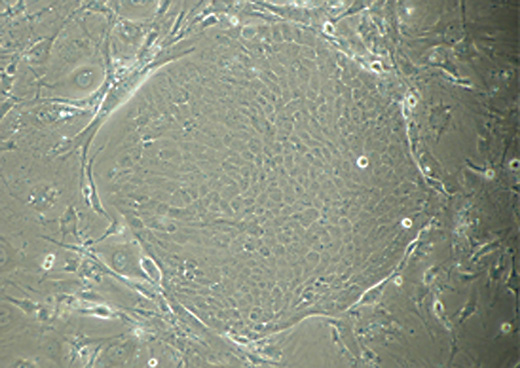 In vitro cultured stem cells can be carefully cultivated like bonsai. Their shape, network and colour contribute to efficiency and distinguish from pathologic ones. These "bonsai" cells are the first experiments of a series of possible patterns and cell shapes.
above: Study for stem epithelial cells structure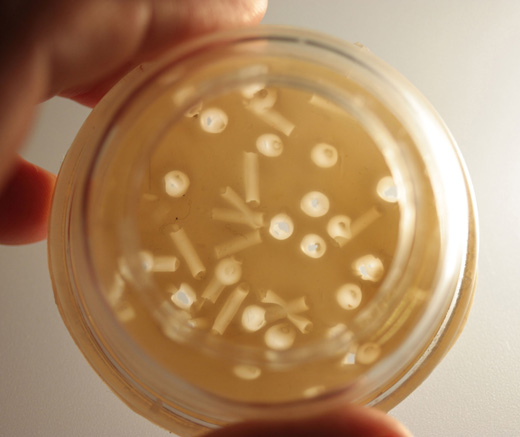 above: Study for stem eye cell structure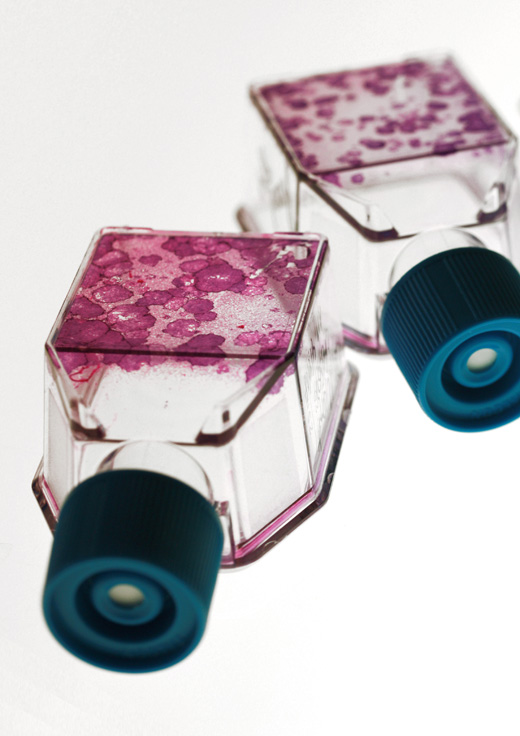 We live what we eat
Cutting calories may have an effect on animals' longevity. Recent controversial studies determined similar results in humans.
This tableware set it is complemented with restrictive utensils that can help to reduce the amount of food intake. Those were inspired by the adjustable gastric band implants (SAGB) designed for obese patients whose life expectancy is decreased. The band creates a small pouch at the top of the stomach that quickly fills with food. A message is sent to the brain and the person feels full, eat slower and smaller portions.
As the gastric band this utensils restrict the amount of food intake at once and therefore the person also eats slower, smaller portions and helps to be hungry less often.
Vegetarian tooth
Teeth are an essential tool for nutrition; their shape is related to diet. The form of herbivore teeth is suited to the grinding of plant material.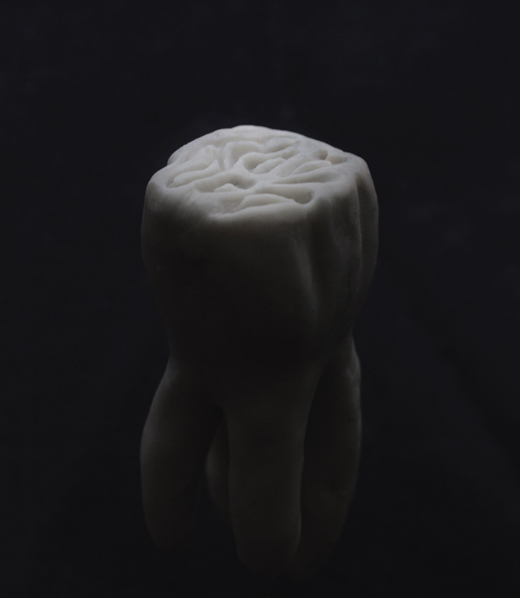 It is estimated that meat production accounts for nearly a fifth of gas emissions. Recently the UN appealed for a radical shift in diet, to provide individual health benefits and to place less pressure on our global ecology.